Welcome to Schitz Creek Distillery & Brewery
Texas Distilled Bourbon, Vodka, 3 Yr Solera Whiskey, Wheat Whiskey, Apple Pie Moonshine & Honey Pepper Whiskey
All of our grains are locally sourced and grown right here in the state of Texas
Texas Beers from Lager, IPA, Stout, Pale Ale, Wheat, Bock and Light Lager
VISIT THE DISTILLERY/BREWERY
MONDAY, TUESDAY – CLOSED
WEDNESDAY & THURSDAY
11:30am-6pm
FRIDAY & SATURDAY
11am – 7:00PM
Tasting Options: Choose any 4 liquors/Beers for $12 or you can pay $15 and receive a souvenir glass to take home.
(Tastings, Bottles To Go and Mixed Drinks)
Due to Texas Law you are only allowed to purchase 2 bottles of liquor (per person) per month at our Distillery.
SUNDAY
Noon – 5PM (No bottle sales on Sunday)
We do offer mixed drinks and tastings on Sunday
---
Stay Safe – No Reservations Needed – Charters Must Call Prior to Arrival
OUR SPIRITS & BREWS
All made on location using Texas Grains.
Tastings are $12 for any 4 beers or liquors.
OUR BEERS
Wheat
Bock
Double Bock
Hazy Ale
Light Lager
Stout
West Coast IPA
Up The Creek IPA
Hefeweizen
Pilsner
Porter – coming soon (Mar 24)
BOURBON WHISKEY
Bourbon – 70% corn and 20% wheat, 5% Barley & 5% Rye. Aged in new white American oak barrels for a minimum of 3 years in the Texas heat.
MAPLE WHISKEY
Made from our wheat whiskey and infused with real maple syrup
SOLERA WHISKEY
Aged 5 years using the traditional Solera aging process.  Limited to 200 bottles a year.
WHEAT WHISKEY
Wheat – aged 1 year. Very smooth
VODKA
Distilled from corn 16 times.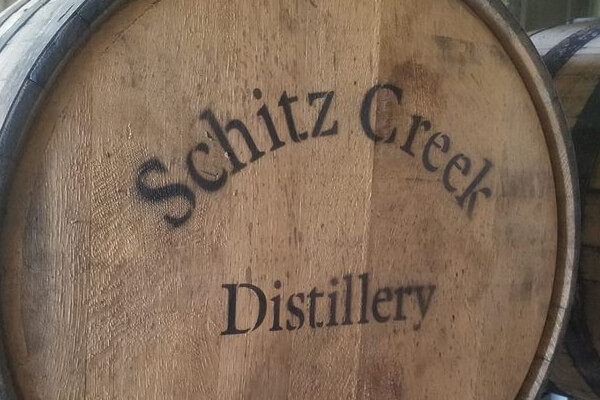 Browse Our Merchandise