WELCOME TO THE THIRSTY MULE WINERY & VINEYARD
GROWN AND CREATED IN TEXAS
The Thirsty Mule Winery creates all of our wines here onsite in Liberty Hill, Tx using grapes from Texas, California and Washington.
VISIT THE WINERY
MONDAY, TUESDAY – CLOSED
WED, THURSDAY SUNDAY
11:30am – 6pm Noon-5pm
FRIDAY & SATURDAY
11am – 7:00 PM
Wine Tasting Options: You choose any 4 wines for $15 or You choose any 4 wines and get a souvenir glass for $17. You must be seated at a indoor or outdoor table to be served tastings.
We are offering inside seating and full outside seating for Wine by the Glass, tastings and by the Bottle. The Pizza Kitchen is back open on a normal schedule again (Saturday). Last call for Pizza is one hour prior to closing.
Personal food is allowed outside only. We do offer a Meat & Cheese Tray, Pub Mix, Cheese Dips and multiple other small snacks. No outside alcohol is allowed. ​This includes any other wine, beer and liquor.
CHILDREN MUST STAY WITH PARENTS OR ADULTS WHILE AT THE WINERY AND ARE NOT ALLOWED TO ROAM FREELY.
---
Stay Safe – No Reservations Needed – Charters Must Call Prior to Arrival
Our Wines
All wines are made on location.
Chardonnay
Pinot Blanc
Vermentino
Cabernet Sauvignon
Tempranillo
Merlot
Malbec
Cab Blend – Winemaker's Select
Tannat
Primitivo
Montepulciano
Big Red Blend – Pt Sirah/Cab
Cross Eyed Mule-Cab/Malbec Blend
Dolcetto
Chocolate Caramel Port
Traditional Port – Portejas
Sweet Blush
Sparkling Lenoir (Rose')
Sweet White Blend
Sparkling Muscadine – Sassy Mule
Corky Mule – sweet red blend
Sparkling Peach
Sweet Rose"
Sweet Watermelon/Strawberry
Sweet Symphony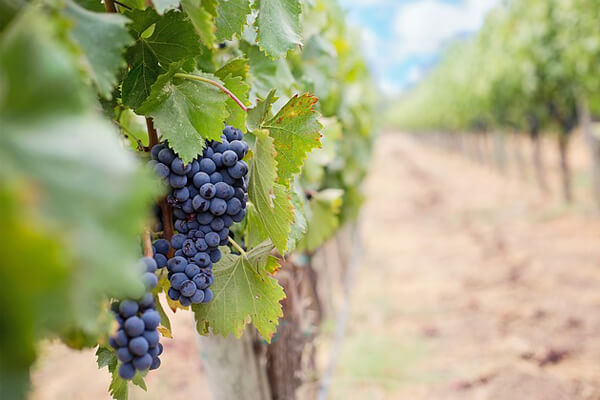 Shop Our Award Winning Wines